In the end of the 2nd millennium chimney sweeper Franz Halbartschlager and teacher Willi Pils were sitting at the regulars' table in a tavern called Kirchenwirt. They spoke about the fact that a group of Perchten would come from far away to Steinbach in the Advent. Franz and Willi said that they could also found an own group of Perchten and so the idea of the Steyrtaler Perchten was born. In the following time they discussed this topic with their whole circle of friends and many agreed with this great idea.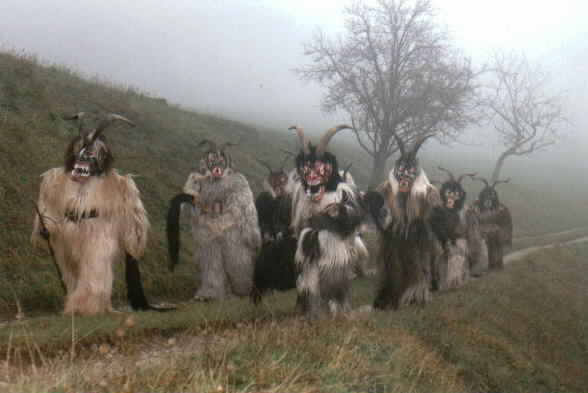 When all the founder members came together, it was time to get the right equipment. Everyone wanted to prepare all the equipment on his own, but they soon recognized that the time until the first performance was too short. Because of this a carver from Salzburg helped to get equipped in time. All members worked very hard until everyone was fully equipped.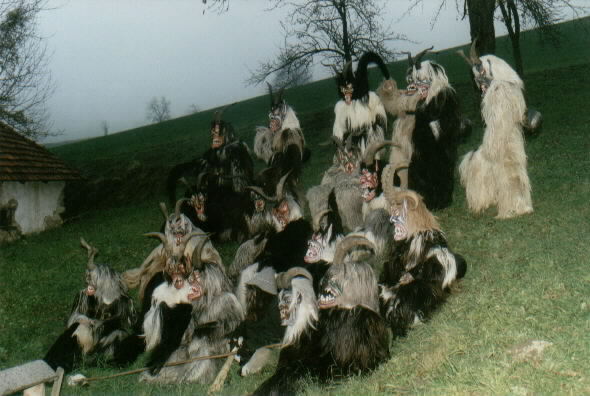 Our association was founded in the year 1999 and counts 31 members, who work throughout many different branches and jobs. This huge variety is the crucial factor of our great success.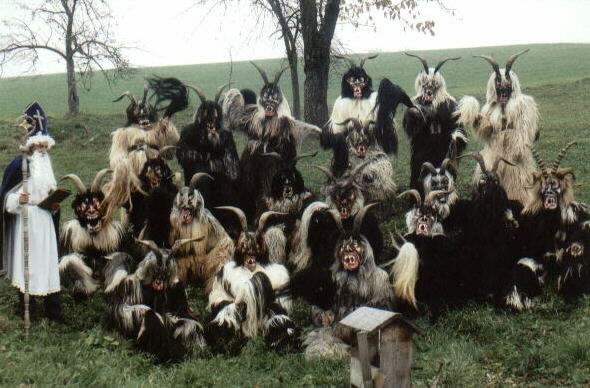 We are one of the biggest groups of Perchten in Austria. That is why we are well known throughout the country in a number of federal states (Upper Austria, Salzburg, Styria, Vienna,...) and across the borders of Austria (Germany, Italy, USA).

We would be very pleased to welcome you at our performances - come and enjoy the prettiness of the winter!